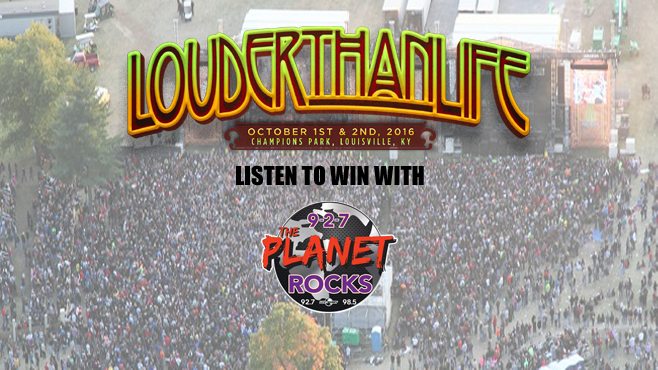 On the heels of Rock On The Range 2016, another huge festival announcement is coming up!
Louder Than Life 2016 is happening in Louisville Saturday and Sunday October 1st and 2nd at Champions Park!  Music, whiskey, and gourmet manfood!
Lineup announced at noon Tuesday May 31st with Nate.  After, Erik will have your chance to win tickets beginning at 5p during your ride home.  Listen for the "Louder Than Life Cue to Call", if you're caller 9 you'll win a pair of tickets to Louder Than Life 2016.
Early bird tickets go on sale Wednesday, June 1st at noon.
LOUDER THAN EVER, Louder Than Life October 1st and 2nd in Louisville with 92.7 and 98.5 The Planet!