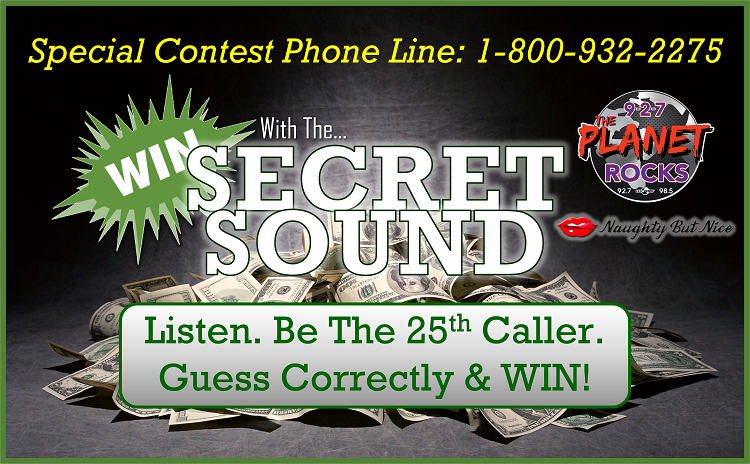 Listen each weekday at 8am, 11am, 2pm and 5pm for your chance to listen, play and win the Planet's/Naughty But Nice Secret Sound.
Be the 25th caller at (800) 932-2275.
Correctly identify each part of the secret sound, and WIN! Each pot starts at $500.00 and will increase by $25.00 for each missed guess.
LISTEN, PLAY & WIN!!!!
1-800-932-2275
All Local Winners, From Your Hometown Station!